CBAFF Training
These short courses are delivered nationwide and cover the latest in industry legislation and information. CBAFF Customs Courses can assist you to further your career in Customs & Freight Forwarding, whether you are an importer or exporter or if you need a NZ Customs UUI as part of your role.
This one day course is recommended as an introduction to the CBAFF Customs UUI course for those who who do not have at least 12 months working experience in the New Zealand Customs Broking Industry.
The Introduction course will provide you with the knowledge needed to confidently participate in the UUI Course., including but not limited to:
The role of a Customs Broker
The NZ Customs Service
Customs entry clearance procedures
The principles of the Customs Tariff
---
CBAFF UUI Course
The CBAFF UUI Course is designed for people who wish to become users of the Joint Border Management Systems (JBMS) and obtain a Unique User Identifier (UUI), in accordance with NZ Customs Service regulations.
To obtain the CBAFF UUI Course Certificate, students are required to complete each of the four blocks (in order), complete practical assessments between course blocks and attain an 80% or higher pass rate in the closed book examination at the end of the course.
---
Export Declarant Course
A shorter, 4 day course, specifically designed for anyone preparing exporting documentation requiring a UUI pin. It includes information regarding the administrative penalties that have been recently introduced by the NZ Customs. On completion of the four days, there will be an exam.
Export Declarant Course - Module 1
---
CBAFF Advanced Customs Tariff Classification Courses
These one-day courses take an in-depth look at specific areas of the Tariff which may be difficult to interpret. Theory and practical methods are used to accurately classify difficult goods and apply the principles of tariff classification effectively within these areas, minimising the risk of legal penalties.
There are four advanced Tariff Classification courses which cover the following areas of the Tariff:
Chemicals
Apparel and Footwear
Machinery

Textiles
---
Valuation Refresher Course
This half-day course has been designed to consider the practical implications of the WTO Valuation Agreement as described in the 2nd Schedule to New Zealand's Customs and Excise Act. Participants will gain a clear understanding of what should and should not be included in the Customs Value, as well as how to arrive at a valuation should the transaction have been affected in some way. This may well benefit your clients financially.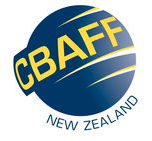 CBAFF and IVS have partnered to deliver these courses, to support your career as a Customs Broker.
You may also be interested in:
A great option if your client is importing low risk containers and wants these to be devanned on site but doesn't have an ATF. Fast, easy, convenient.