Streamline your process
IVS offers a number of different support packages with the most popular being the Full Membership Programme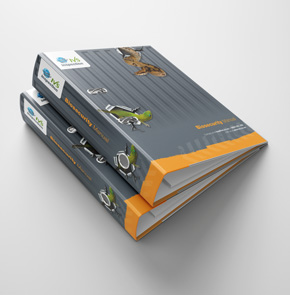 Full support with new Transitional Facility (TF) Applications including a site visit and guidance on how best to streamline your Transitional Facility process.
A Biosecurity TF Operating Manual specifically tailored for your business.
Clear instruction on the practicalities of managing the Transitional Facility Compliance.
Scheduled site visit from an IVS Advisor every 12 months to complete internal assessments and update TF Operators of any regulation changes.
Regular email updates keeping you and your team abreast of biosecurity news and regulatory changes.
An IVS Biosecurity folder containing hard copies of your newly updated Operating Manual, registers and other relevant documents as required. Helpful for easy access and exclusive to our members.
10% discount on all IVS training and refresher courses required to maintain your Transitional Facility Approval.
10% discount on all IVS Transitional Facility signage
Online consultation with the use of Zoom face-to-face technology
Most Importantly, you will have an experienced Biosecurity Advisor available to you when you need it most!
IVS has an extensive biosecurity background, with an expert understanding of the New Zealand biosecurity system and regulations, overlaid with a realistic understanding of what businesses need to operate. With membership in the programme, you will be assured your facility will operate effectively and without unnecessary delays.